Features & its Benefits - MBOX to Maildir Wizard
MBOX to Maildir Wizard - Complete Solution
Product Guide
Download, intall and run MBOX to Maildir Wizard and browse single or multiple MBOX files.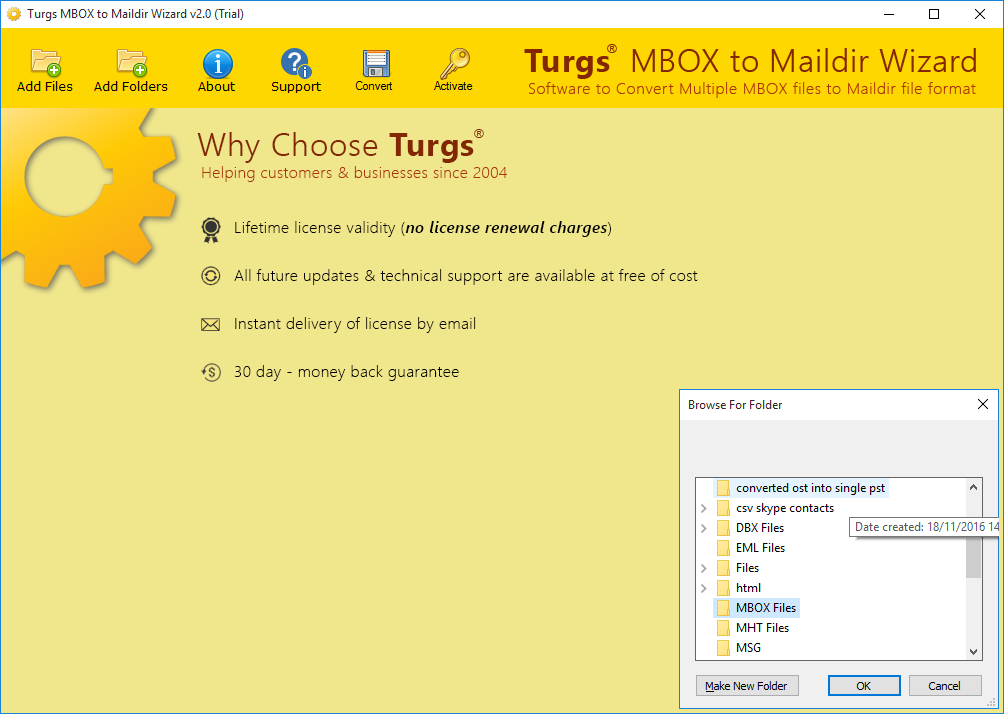 Click on required item to check the preview and click on "Convert" button at the top of the screen.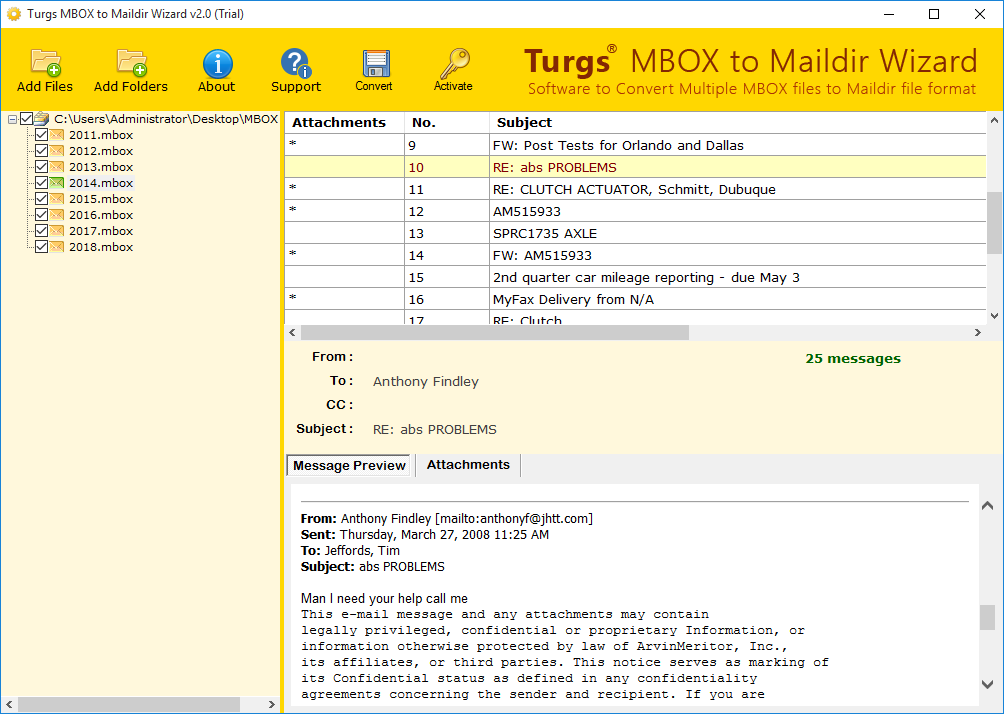 After checking file preview, select file destination and start the conversion process.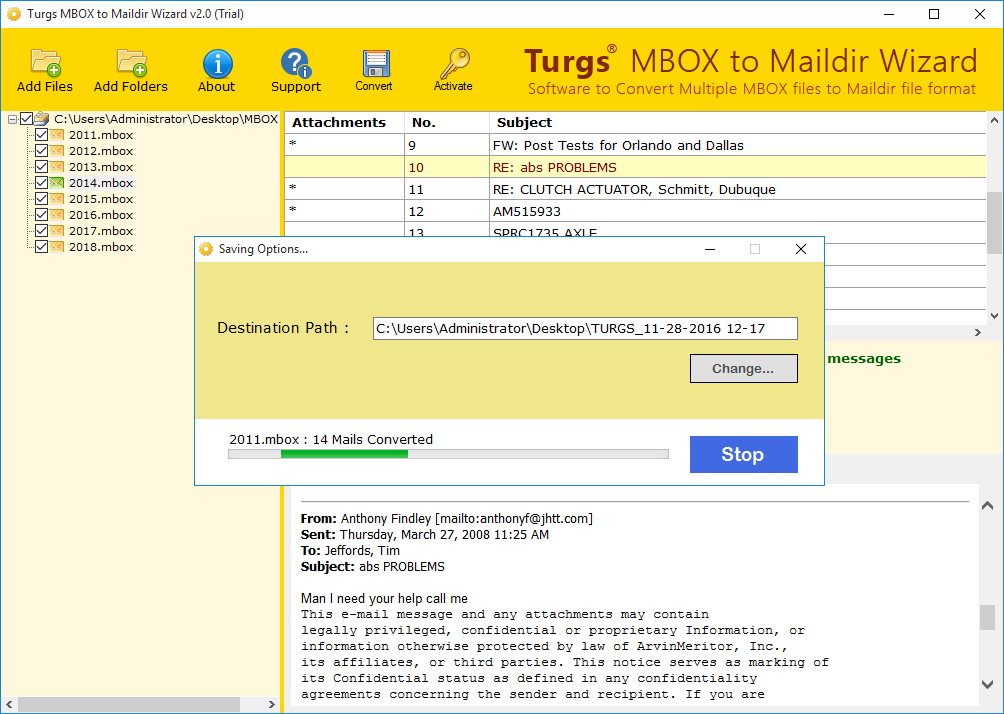 Product FAQs
Answer: Yes, MBOX to Maildir Converter Wizard is a direct option to convert your all MBOX Mailbox's items to Qmail's Maildir file format. You just need to select and upload MBOX file and click on "Convert" button to convert your complete mail's items to Qmail's Maildir format.
"Sometimes back I configured my mail server to use MBOX file format. But, there were so many problems with this format. That's why I needed to resolve the problem like file locking, working on network file system and so on. And then, someone suggested me to try Turgs MBOX Mailbox to Maildir converter wizard and it worked for me. Nice experience with this tool. Thanks!!"
Patrick Delon | France
Previous
Next